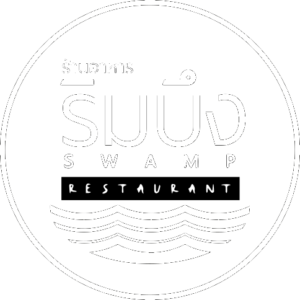 Welcome to Swamp Restaurant Darkside
Come and enjoy our Thai and Western food set in the picturesque surroundings of Lake Huai Chak Nok. 
Get there early evening or late afternoon and watch the beautiful sunset. As well as al fresco dining we have an airconditioned area with glass walls so you can still appreciate the view while enjoying your meal. We look forward to seeing you.